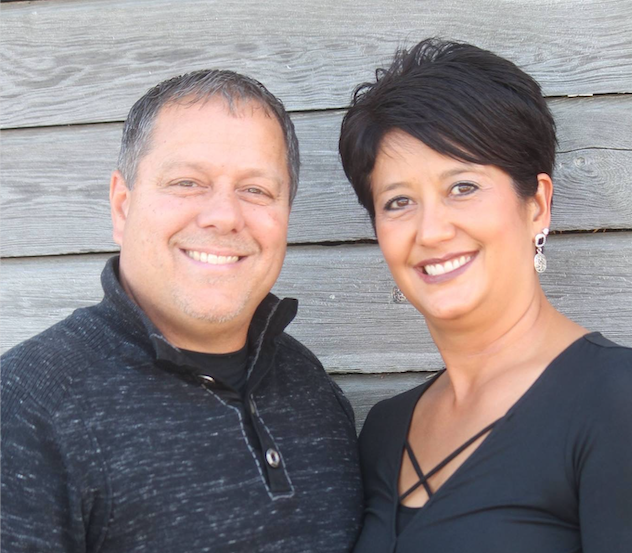 Okuley's Pharmacy has been a family owned business since 1950. Blaine Okuley originally purchased the drug store from the McDowell family. After a store fire on New Year's Eve 1969, the store underwent major reconstruction and a pharmacy was added in 1971. Blaine kept the old fashioned soda fountain which is still in use today at the Continental, Ohio pharmacy. Blaine and his wife, Anita, enjoyed dedicating many years of their lives to the people of Continental.
In January 1995, the family's business was purchased by Blaine and Anita's son, Travis and myself, Kieu, his wife. We expanded the store's services to include prescriptions, medications, gifts and sundries, nursing home unit dose packaging, disease state management, compounding and durable medical equipment. In 1997, the pharmacy remodeled to expand the prescription department and compounding area. After joining Professional Compounding Centers of America in 1998, our compounding business quickly outgrew our dedicated space. In October of 1999, we ventured into opening a compounding only pharmacy, so in March of 2000, we opened Okuley's Unique Prescriptions in Defiance, Ohio, where I am still the head Pharmacist. In July 2002, we expanded our services, once again, in both Continental and Defiance to include a full line of durable medical equipment.
The Defiance location specializes in compounded medications and home medical equipment, as well as patient consultations. My professional passion is improving patients' quality of life. I have been specializing in and performing consultations with patients in disease state management, pain management, hormone replacement therapy, women's health and general wellness for over twenty years.
After much success and a loyal following, we at the Defiance location, are fortunate to have moved into a larger building next door, in the Summer of 2009. Along with the excitement of a newly acquired and renovated building, we anxiously anticipate new products and services to offer our customers.
Meet Our Continental Family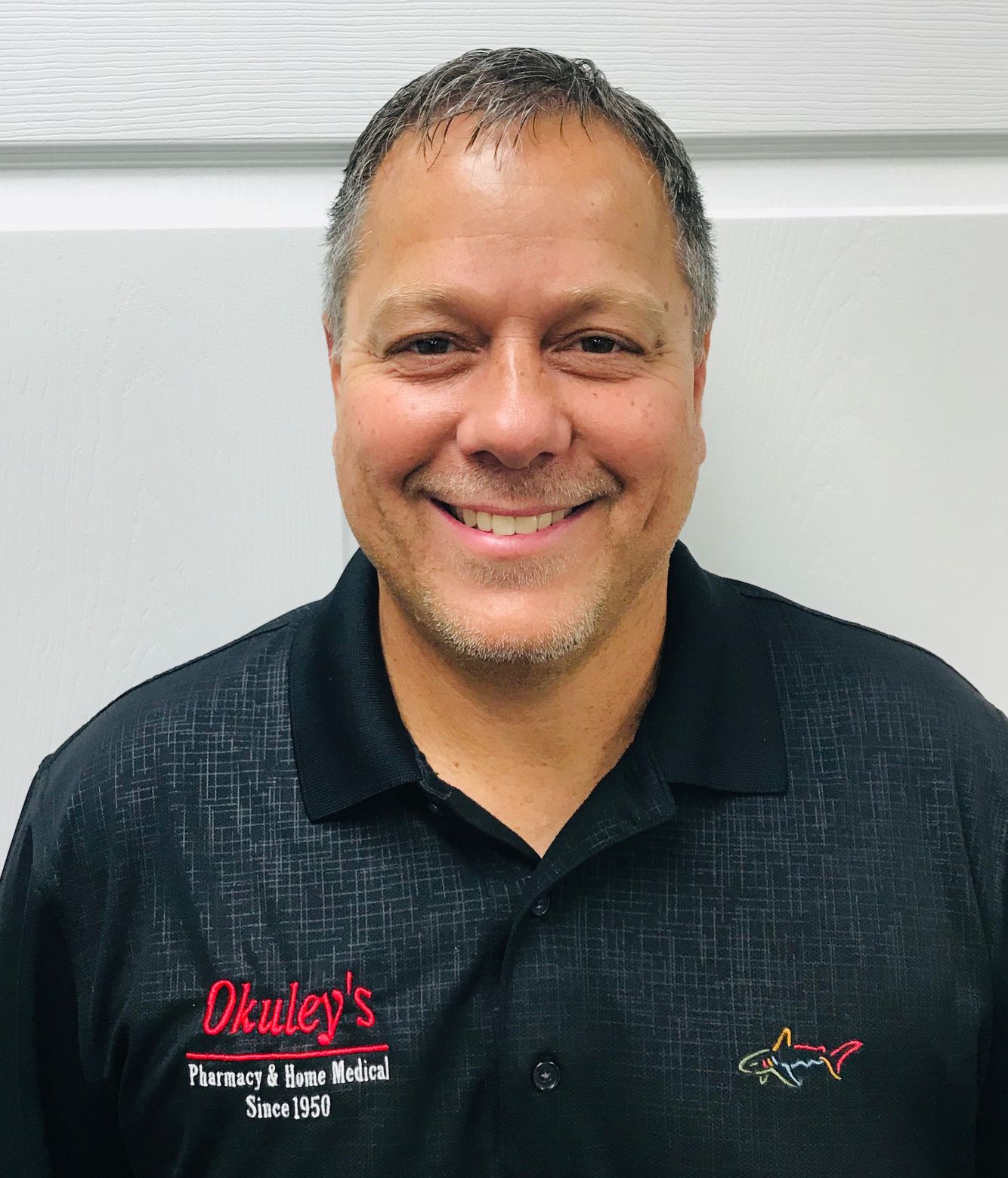 Travis
Hi, I'm Travis Okuley! My parents, Blaine and Anita started the business in the late 1949. I grew up in the backroom of the store since my parents worked many hours. At age 15 I started working the soda fountain and later in life took on a management position. Then in 1995, my wife Kieu and I bought the family business. I love what I do, "taking care of people!!" I also have two wonderful children.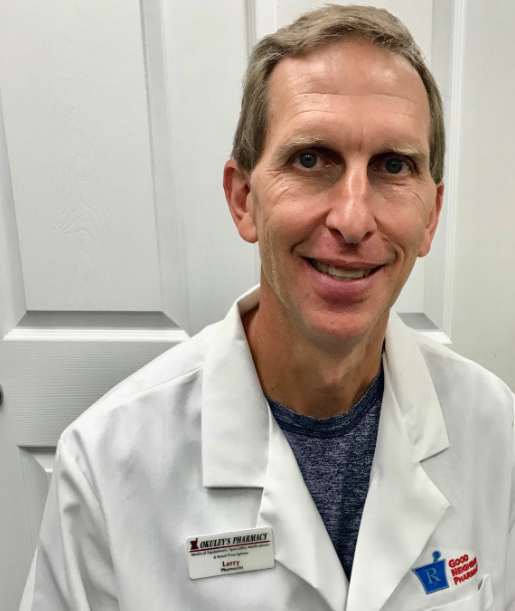 Larry
Hello, my name is Larry. I have been the head pharmacist at our Continental location for 13 years. Originally, I am from Ottawa, but now reside in Delphos with my family of six.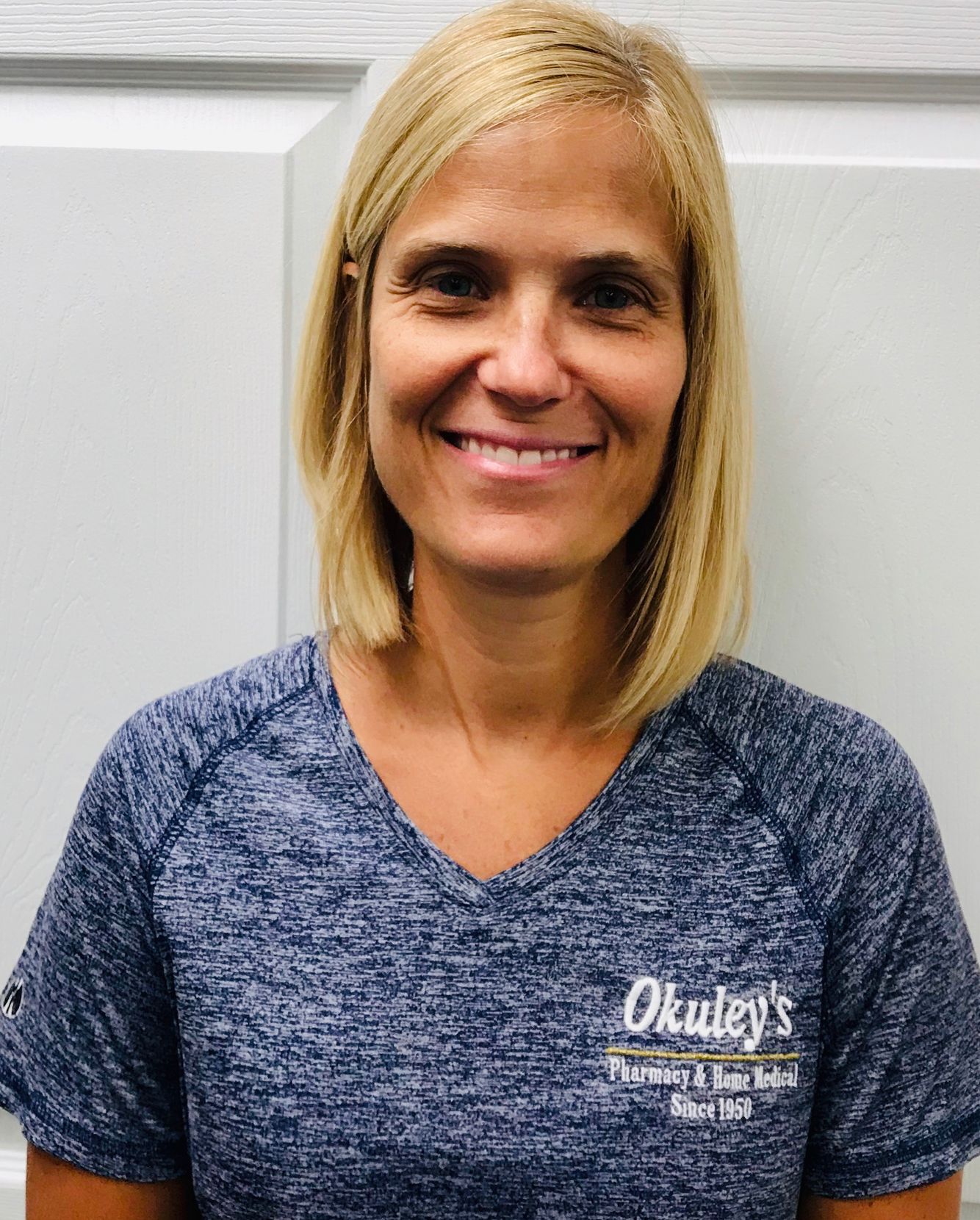 Gretchen
Hey there! I'm Gretchen. I have been employed as a pharmacy technician with Okuley's for 18 years. I am married and have two daughters.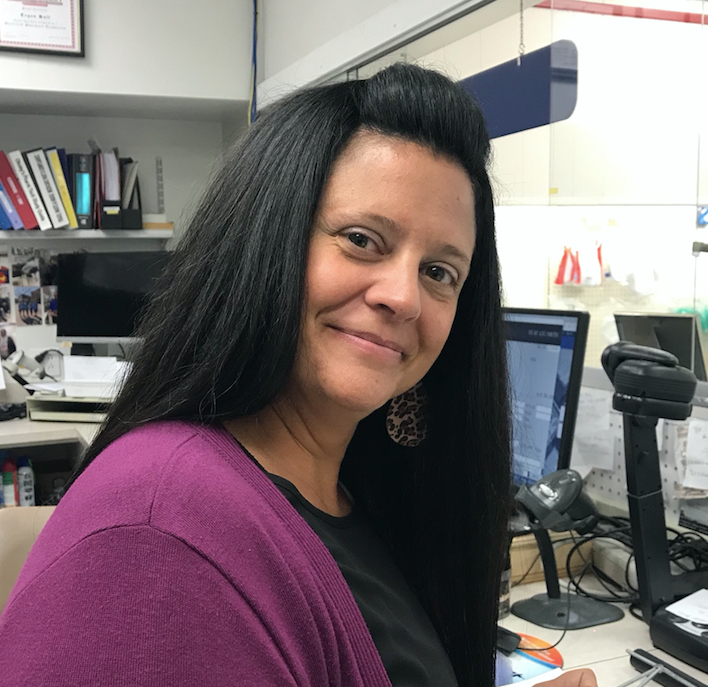 Nikole
Hello! I am Nikole. I have been employed as a pharmacy technician at Okuley's for 18 years. I am married and have two boys.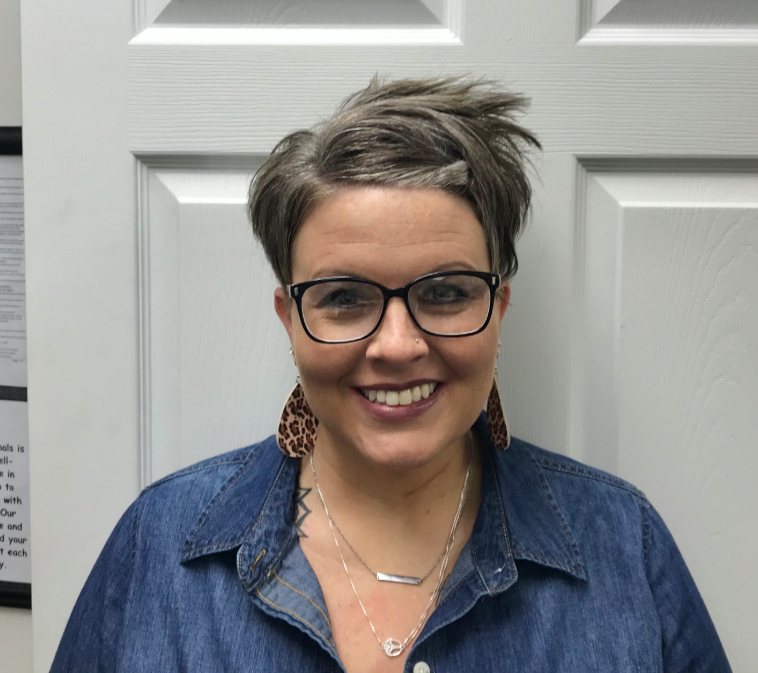 Tegan
Hi! My name is Tegan. I have been a pharmacy technician with Okuley's since 2001. I love helping our company in various aspects. I reside in Continental with my family of four.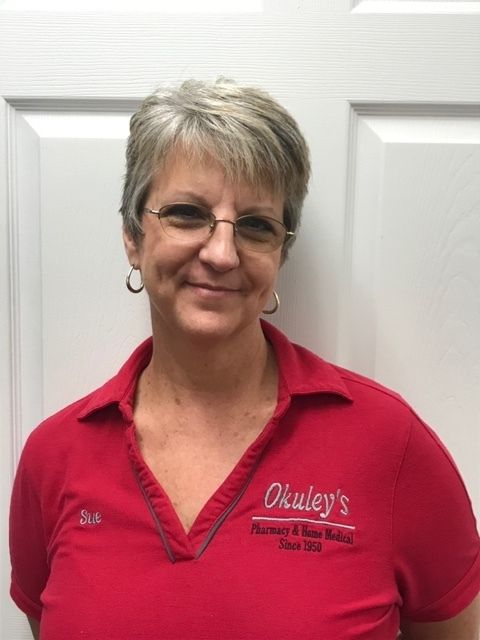 Sue
Hello! I'm Sue. I have been employed since 2006, helping out in all areas of the Continental store. I love spending time with my family and my grandchildren.